An Introduction to the Moultrie County Farm Bureau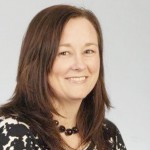 Submitted by Kara Kinney
MCFB Manager
The Moultrie County Farm Bureau was formed in 1919. As the largest and most effective organization representing Illinois farmers, their mission is clear - "To improve the economic well-being of agriculture and enrich the quality of farm family life." The Moultrie County Farm Bureau is affiliated with the Illinois Farm Bureau. In fact, as a member of Moultrie, they are also a member of the Illinois Farm Bureau.
We are a membership organization. We have two classes of membership, voting and associate. Voting members are those that have interest in a farm or farm business. Associate members are members who take advantage of our great benefits. Farm Bureau members are involved in efforts to:
Login or Subscribe to read the rest of this story.

• Keep families strong by supporting quality education.
• Protect private property rights.
• Protect and guard the environment.
Additionally, Farm Bureau and its members:
• Fight to preserve the family farm and help ensure that family farmers are the main producers of this country's food.
• Work to produce the safest, most abundant, and highest quality food the world has ever known.
You've heard organizations say, "We do it by our members, for our members," right? Not Moultrie County Farm Bureau or Illinois Farm Bureau. We're a grassroots organization that runs by its members, yet for the entire community! At MCFB, volunteers play an indispensable role in everything from teaching students in the classroom to entertaining them at Career Day… from keeping elected officials informed to keeping food pantries stocked with nutritious foods… from serving on the board to serving at the appreciation dinners.
The MCFB is governed by a Board of Directors, who are elected every three years by their peers. Our board is:
• Joel Reedy, president from Bethany Township
• Andy Bolsen, vice president from Dora Township
• Lucas Roney, treasurer, from Lovington Township
• Cynthia Garrett, secretary, from Gays Township
• Rod Kennel from Lowe Township
• Ben Kuhns from Jonathan Creek Township
• Clint Robinson from Sullivan Township
• Marvin Wiley from East Nelson Township
The staff of the Farm Bureau includes Kara Kinney, manager; Jennifer Harlin, administrative assistant; and Pam Hissong, Ag in the Classroom coordinator.
The Farm Bureau also has many active committees. Our most active is our Ag in the Classroom Committee (AITC). The Farm Bureau saw a need to better educate the county's youth about agriculture, and, as a result, our Ag Literacy Committee established an objective to provide a set of comprehensive AITC lessons to the participating classes. Last year the participating classes received four different AITC lessons. We reached 21 different kindergarten through third grade classes and more than 500 students. We have six volunteers who help with classroom presentations.
Our AITC committee also hosts a farm tour, this year at the Mike Reedy farm, which gives third graders the chance to see the daily life of a farmer. The children are sent through a series of stations, including:
• Station one: the students are told about beef production, see cattle and pet some newborn calves.
• Station two: the students see a seed warehouse where a farmer talks to the classes about seeds and planting.
• Station three: the students are guided past a field cultivator, planter, sprayer, and combine. At this station they are also taught farm machinery safety.
• Station four: Extension leads a presentation on chemical look-a-likes.
• Station five: the students are fed milk and cookies in the machine shed.
The MCFB also has active programs designed to inform farmers on issues and trends.
The Farm Bureau would not be able to offer any programs or events without the help of our many volunteers.  Over the next year you will have a chance to hear what your local farm bureau has been up to through monthly editorials in this paper. For questions or to volunteer, call (217) 728-4214.