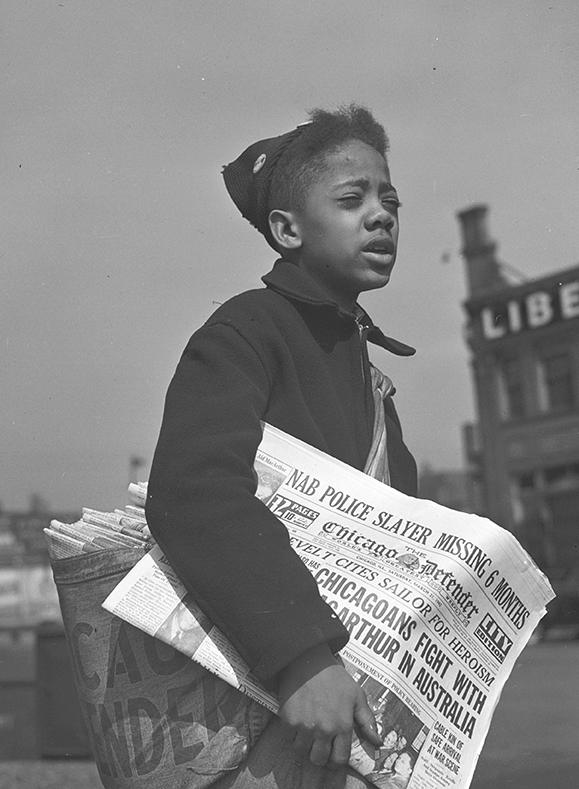 •February 14, 2018•
By The Chicago Defender
IP Bicentennial Series
On May 5, 1905, Robert Sengstacke Abbott founded the Chicago Defender newspaper in a small kitchen in his landlord's apartment, with an initial investment of 25 cents and a press run of 300 copies.
The Chicago Defender's first issues were in the form of four-page, six-column handbills, filled with local news items gathered by Abbott and clippings from other newspapers. Five years later, the Chicago Defender began to attract a national audience.
By the start of World War I, the Chicago Defender was the nation's most influential Black weekly newspaper, with more than two thirds of its readership base located outside of Chicago.
During World War I, the paper utilized its influence to wage a successful campaign in support of The Great Migration. It published blazing editorials, articles and cartoons lauding the benefits of the North, posted job listings and train schedules to facilitate relocation, and declared on May 15, 1917, as the date of the "Great Northern Drive." The Chicago Defender's support of The Great Migration encouraged Southern readers to migrate to the North in record numbers. Between 1916 and 1918, at least 110,000 people migrated to Chicago, nearly tripling the city's Black population. Read More