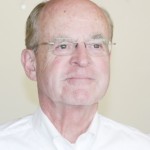 •March 29, 2017•
By Jim Nowlan
NP Guest Columnist
Just when you think it can't get any worse, it gets worse. I'm talking about the Illinois state budget, of course.
Actually, there are two state budgets, the operating budget and the separate capital, or infrastructure, budget. Let's talk about the latter, which is also in woeful shape.
In normal times, the operating budget pays the year-to-year expenses for schools, universities, health care providers, pensions, and the running of state agencies.
These are not normal times, however. There are absolutely no dollars going to state colleges and universities, for example, and our unpaid bills now amount to $1,000 for every man, woman and child in Illinois. Read More