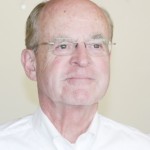 •October 18, 2017•
By Jim Nowlan
NP Guest Columnist
Politics is fundamentally a game, a serious one certainly. So, like racetrack handicappers, political junkies are captivated with prognosticating the winners in top races.
And thus it is at the moment, following GOP Gov. Bruce Rauner's recent controversial signature on a Democratic bill that provides taxpayer funding for abortions in Illinois.
This enraged many in his social conservative base, prompting the question: Whither Rauner in 2018? What do readers think?
I "ran the traps" of nine respected junkies, bipartisan, though most lean Republican. These friends have either run for and won important offices, managed big campaigns, or as top lobbyists have determined which candidates were to get big money from their interest group employers. Read More