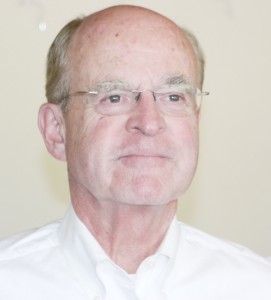 •May 4, 2016•
By Jim Nowlan
NP Guest Columnist
I just returned from two weeks in Cuba and offer a few reflections from the land of Fidelismo.
Individual travel from the U.S. to Cuba is still technically prohibited, though American educational and professional groups may visit the island nation. Soon, I predict, American travel restrictions will be lifted, which will overwhelm the already strained hospitality resources of Cuba.
If you can withstand stressful long lines at entry and departure, it's well worth the effort.
(The Cubans we met are pleasant, helpful and handsome, often a caramel blend of Spanish and former slave black. The indigenous population was killed off by the conquistadores upon their arrival.)
My lady friend is a medical scientist at the Mayo Clinics. She was asked to give a paper in Cuba at an international conference. My cover for tagging along was to serve as her "research assistant."
After the conference, we traveled on our own all over big swaths of this verdant, tropical island nation of 11 million, which has roughly the land area of our state (with our 13 million people). Read More