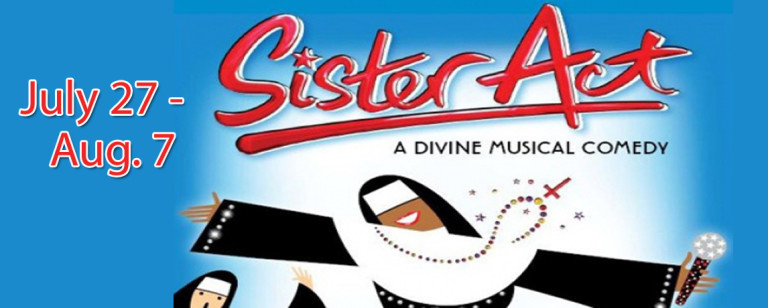 •August 3, 2016•
By Cheryl Murphy
For the News Progress
Sister Act, the musical comedy, is based on the 1992 movie starring Whoopi Goldberg as a club singer who has more sass than sense.
She is forced to hide her sinful soul beneath a nun's habit after she witnesses her mobster boyfriend commit murder. Warning! This show retains the fun of the film but not the music. If patrons understand this up front and have an open mind, they will find this show too good to resist.
To illustrate that point my cousin took three nuns from St. Patrick's Catholic Church in Decatur to the show, and they laughed so hard they were crying. Pretty good testimony.
The movie was special by redoing already familiar songs into ones of faith. In the musical, those songs are replaced with original tunes by Alan Menken and Glenn Slater. A very qualified Menken has written iconic songs for Disney's "Little Mermaid" and "Beauty and the Beast."  Read More