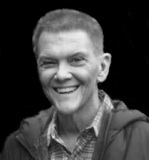 Barry Hagerman
Barry Vandeveer Hagerman, 61, of Sullivan, died 4:16 p.m. Wednesday (July 6, 2016) in his home.
 Funeral services will be 11:00 a.m. Sunday at the Elim Springs Church of Jesus Christ, Sullivan with Felix Hagerman and Vanessa Patient officiating. Burial will be in the Greenhill Cemetery. Visitation will be one hour before the funeral at the church. Online condolences may be sent to the family at reedfuneralhome.net. Memorials are suggested to the Elim Springs Church of Jesus Christ. Reed Funeral Home, Sullivan is in charge of arrangements.
 Barry was born March 4, 1955 in Champaign, IL, the son of Philip and Alice Kenney Hagerman. He worked at Felicity Fashions in Sullivan for many years and was a longtime employee of Hagerman & Co. of Mt. Zion. He was a member of the Elim Springs Church of Jesus Christ and enjoyed singing in the choir. Barry also enjoyed candy making, music, cooking and traveling.
 Survivors include his sisters-in-law Sandy Hagerman (Dennis Watson) and Amy (Jim) Galligan, both of Sullivan; nieces Elaine (Joe) Perry of Mt. Zion, Alyssa (Adam) Moomaw of Sullivan; nephews Andrew (Brooke) Hagerman of Sullivan and Brigham (Ashley) Hagerman of Sullivan; ten great nieces and nephews.
 He was preceded in death by his parents, brothers John and Dennis Hagerman and his beloved aunts.