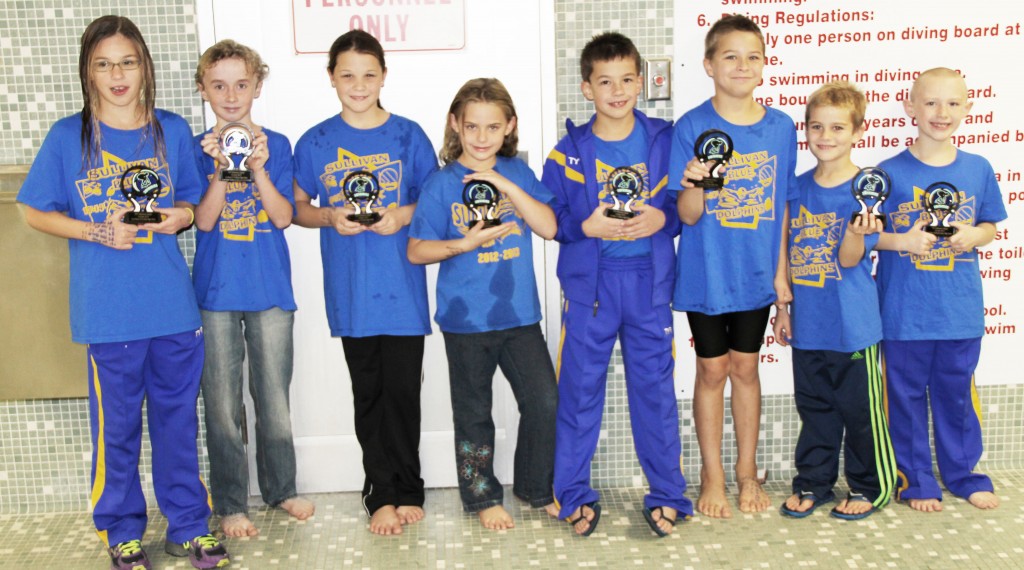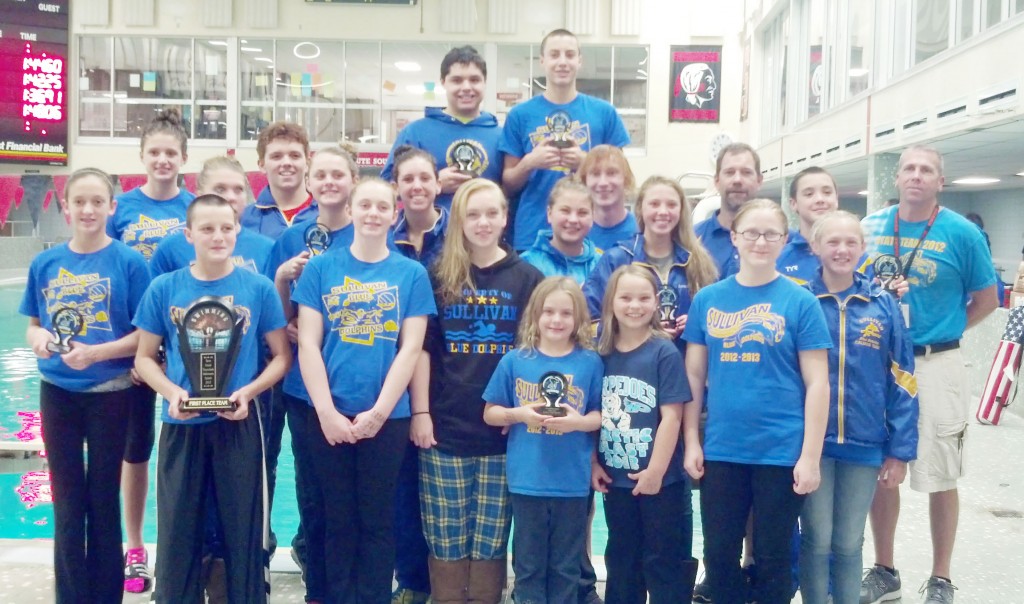 Submitted by Don Rousser
The Terre Haute Torpedoes hosted the Halloween Splash swim meet  October 25-27 at Terre Haute South High School in Terre Haute, Ind. There, the Sullivan Blue Dolphins competed and brought home the first place team trophy as well as several individual trophies for high point totals for various boys' and girls' age groups. Pictured topmost, is the 10 & Under (morning session) left to right: Gabrielle Spain, JJ Standerfer, Sofia Nuzzo, Deanna Clark, Noah Spain, Ethan Schmohe, Mason Booker, and Kaiden Smith.
Pictured bottommost,  is the 11 & Up (afternoon session) winners, from left to right: Front Natalie Drury, Brodie Goss (w/ 1st Place Team Trophy), Lauren Russell, Sydnie Helton, Deanna Clark, Emily Oligschlaeger, Aryn Rousser, and Calista Clark. Middle row: Lily Bales, McKenna Kull, Brynna Sentel, Allison Oligschlaeger, Anna Wooters, and Dylan Sanders. Back row: Michaela Donnel, Grant King, Bryce King, Charlie Goss, Connor Russell, Head Coach Jason Drury, Coach Scott BalesThe Dolphins' next swim meet will be the Bradley Bourbonnais Pentathlon Nov 10.