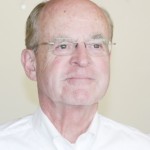 •January 11, 2017•
By Jim Nowlan
NP Guest Columnist
A recent Chicago Tribune series reveals more than a thousand possible cases of abuse and neglect at certain group homes in Illinois since 2011, some resulting in deaths of those served.
What's new? I have been reading of exposés about poor care of our infirm populations by the state of Illinois rather regularly over the half-century that I have been observing Illinois public life.
It will probably always be thus—because of the constant tension between cost and care, the complexities of serving folks such as the developmentally disabled and the inability of policymakers to shape up our fragmented, dysfunctional state management of social services.
I recounted earlier to readers a startling experience when I was first elected to the Illinois House as a naïve 26-year-old way back in 1968. Read More