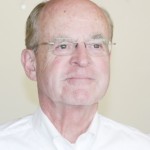 •January 18, 2017•

By Jim Nowlan
NP Guest Columnist
Reader alert/warning—another state budget impasse column!
There are reports that Illinois State Senate leaders from both political parties are close to unveiling a tax increase proposal that would raise about $5 billion a year to address the lack of a balanced state budget.
Unfortunately, this alone will not get the job done. Bitter medicine, probably undrinkable to most, is required to rescue the state.
Our lawmakers have never contemplated actions—all politically painful—of the magnitude the economists suggest will be necessary.
I recently wrote a piece for the Taxpayers' Federation of Illinois, a business group, in which I review a paper by state budget experts David Merriman and Dick Dye.
The two economists say the state has a $13 billion gap between $73 billion in annual expenditures and $60 billion in revenue. Read More