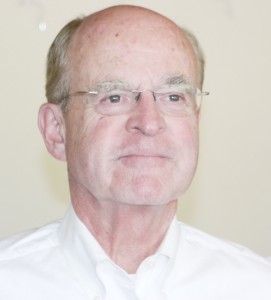 •February 3, 2016•
By Jim Nowlan
NP Guest Columnist
I decided "to get outta Dodge" for a couple of weeks and set down in Austin.
Texas has been booming. The state's population has grown by more than 20 percent a decade since it became a state in the 1840s and is on course to do so this decade as well.
State capital Austin is really hot. On average, 100 new people settle in the city—every day!
Apple is building a new campus here that will employ 4,000, I am told. Google, Oracle, Samsung, they are all here in this high-tech boom town.
Texas would be characterized as a low tax/low service state, ranking 46th among the states in state and local tax burden, according to the Tax Foundation, a business-oriented group in D.C.
Although its business taxes are relatively high, according to the Tax Foundation, Texas has no income tax. And any lawmaker who ever whispered the words would be tarred, feathered and run out of the state, or assassinated.
On the other hand, Texas spent almost $4,000 less per pupil in 2013 on its school kids than did Illinois: Texas, $8,299; national average, $10,700; Illinois, $12,288. (Source: U.S. Bureau of the Census, Education Division.)
Back to Illinois.
Two think tanks in our state are highly visible to state policymakers. Both are Chicago-based groups, each about 15 years old, and have almost diametrically opposed visions of how Illinois should be operated and funded. Read More