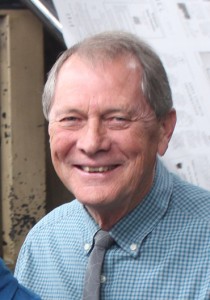 •May 11, 2016•
By Mike Brothers
NP Managing Editor
It happened one spring day deep in the Shawnee Forest some 40 years ago, but stupid human tricks are impossible to forget.
I grew up in southern Illinois where 250,000 acres of the state are covered in the nationally owned Shawnee National Forest.
It was a land of limited population and maximum forestation so I spent most of my youth using the National Forest as a playground for camping, hiking, exploring and the most fun: trail riding motorcycles.
Before massive restrictions gave those forest trails to the powerful horseback lobby during the eighties, my friends and I enjoyed endless hours of riding trails up and down the Shawnee hills, jumping rocks and splashing through creeks.
For several years I had an old Suzuki I had bought for $150 because it didn't run. After getting it going and painting it, I became a trail riding fool.
The messier the weather the more fun the riding because when you are in your 20s you are invincible; there is no such thing as danger. Read More