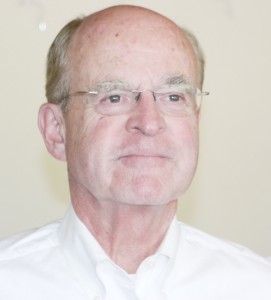 •January 20, 2016•
By Jim Nowlan
NP Guest Columnist
I have covered much of this ground earlier, yet the dysfunctional state of our state is so dire that I feel compelled to rant yet again, to add my ever-so-faint voice to the chorus calling for action on the stalled state budget.
There is now widespread speculation that the budget impasse won't be addressed until the November elections are in lawmakers' rear-view mirrors, more than 18 months after the fiasco began. This is sickening irresponsibility.
The strategy of Republican Gov. Bruce Rauner is to hold out support for a tax increase until Democratic House Speaker Mike Madigan caves to the governor's "turn-around agenda."
The strategy apparently rests on the premise that the speaker needs a budget to provide funding for the poor and dispossessed, who comprise much of Madigan's political base.
The flaws in this strategy are, first, that every close observer knows Rauner will have to support a tax increase regardless, as there is no other way to balance the state's budget. So where is the leverage in his threat?
Second, Madigan cares less for the poor than for his power as speaker, so he will wait until the cows come home before knuckling under to the first-term governor.
[Nor does the larger public care much. I chatted recently with Eddie Webster in Connie's Country Kitchen, just down main street from my home office in Toulon.
["Jim," observed Eddie, a good citizen farmer, "I see we haven't had a state budget since last summer, yet I haven't seen how it affects me. What's the big deal?" Read More