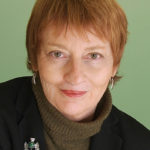 •August 24, 2016•
By Trudy Lieberman
Rural Health News Service
Recently a tweet from Lauren Sausser, a fine health reporter I know in South Carolina, caught my eye. "Crazy drug prices became personal. My dad will start Keytruda regimen on Friday, $15,000 per infusion, once every three weeks indefinitely." The high cost of pharmaceuticals had hit home!
Her 61-year-old father, Jim McCallister, who lives in Spartanburg, S.C., had been diagnosed with a melanoma discovered during a routine skin exam a few weeks earlier. It had spread to his lungs. Doctors recommended the drug which uses the body's immune system to attack cancer cells and has showed promise in treating aggressive melanomas.
McCallister's employer-provided insurance is paying for most of his treatment, and the family is looking into Merck's co-pay program. In the meantime, McCallister faces several thousand dollars of out-of-pocket costs.
McCallister may be lucky cost-wise. But the fact remains: Somebody is paying for the high cost of Keytruda and other new drugs coming on the market. Sausser said her dad asked if insurance would cover the drug. "The doctor told him they would find some way."
That's the nub of the dilemma. For many such as McCallister, there may be help, often from the drug companies themselves in the form of patient assistance plans. Remember drug company AstraZeneca's ads for some of its costly drugs: "AstraZeneca may be able to help"? Read More