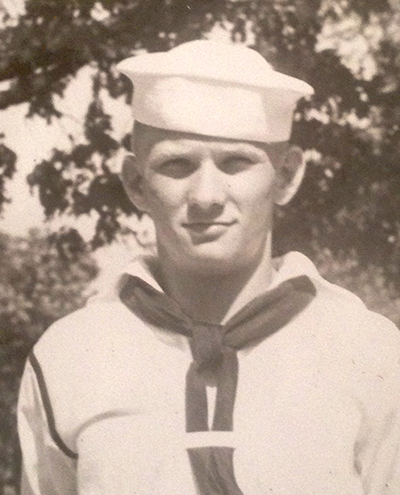 •May 25, 2016•
By Mike Brothers
John Ruscin of Sullivan thought his training days were over after joining the Navy in May 1945 during World War II.
Ruscin just returned from the Land of Lincoln Honor Flight of Springfield, where 80 veterans toured various historic and veterans' sites in Washington, D.C.
A retired junior high school teacher and coach from Sullivan, Ruscin knew the Flight would require some walking around Washington so he went into training weeks before.
"I had surgery and some heart problems, but I didn't want to use a wheelchair," he said. "So I started walking up and down the street to hopefully be in good enough shape to walk to the sites."
Ruscin explained that 14 of the 80 veterans of the free Honor Flight were wheelchair bound. "It put a big burden on the guardians who were responsible for getting the veterans off and on the bus at every stop."
Impressed by the changing of the guard in Arlington Cemetery and the tours of the memorials, Ruscin explained one thing that got to him were the letters of appreciation sent to veterans on the flight.
Ruscin received 113 letters thanking him for his service during World War II. Read More