GRIZ-FM honors former Moultrie County Clerk
After a heart attack took his life Easter Sunday 2001, former Moultrie County Clerk and radio broadcaster Gerald "Griz" England is being honored by Cromwell Radio Group.
Before his time as county clerk, England worked for a couple of radio stations, finishing his broadcasting career at Cromwell Radio Station, WYDS when it was known as "D-93". He married his wife of nearly 27 years, Georgia—who is currently Moultrie County Clerk—June 2, 1974.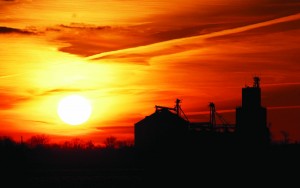 Before being elected clerk in 1998, England enjoyed a long radio career that began in Sullivan at WFWA-FM. He worked at several area radio stations and made a national name for himself as a country radio personality.