Holding On to Life Against the Odds in Vietnam … Oh Brother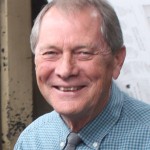 •November 8, 2017•
By Mike Brothers
Veterans day is Saturday, and it is a time to honor those who served the United States during wars.
Those men were called to duty to protect the freedoms we enjoy in this country, but there is one story that goes beyond that.
This past weekend Oh Brother accompanied son Trevor to the Herrick Community Center where he plays mandolin for the County Line Gospel band. It was their eighth celebration honoring veterans which involved a chili supper and auction to help fund the local Food Pantry.
In between music and auctions a Vietnam veteran named Jack told this incredible story. Login or Subscribe to read the rest of this story.