Obituaries 4-19-2017: Joann Grove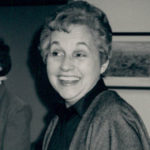 Joann Grove
Dona Joann Grove, 84, of Bethany, died at 1:50 a.m. Saturday, April 15, 2017 in Decatur Memorial Hospital.
Memorial services will be held at a later date. Reed Funeral Home in Sullivan is in charge of arrangements.
Dona Joann Grove was born January 2, 1933 in Rinard, Illinois to James Lowell and Edna Marie Gibbs. She graduated from high school and moved to Decatur to work at Kemper Insurance where she met and married Jimmie Dale Grove. Together they raised five children in Bethany. Login or Subscribe to read the rest of this story.