The Responsibility of Newspapers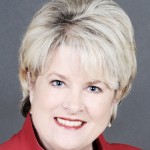 By Lynn Richardson
President, Tenn. Press Assoc.
As a publisher of a weekly newspaper, you find yourself doing a lot of different things. Both news and advertising become part of the daily routine. One day you're crunching numbers for the budget, the next day you're calling on a new business that has just opened in the area.
In a lot of cases, the publisher also writes – news, features, editorials – the whole gamut. Whatever it takes.
It's a way to stay connected to the community in a personal way and it can remind us when and why we decided to make newspapers our life's work. Login or Subscribe to read the rest of this story.