Understanding Illinois: At 90, Lockhart the Gold Standard in Lobbying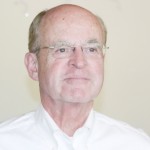 By Jim Nowlan
Outside Columnist
Effective lobbying is absolutely essential to the functioning of a legislative body where interests clash incessantly.
Full of spit and vinegar at 90, Richard Lockhart has for 55 years been the gold standard in lobbying Illinois government, that is, in getting the right information in the right format to the right people at the right time.
Lockhart has some suggestions for small organizations and individuals with interests in legislation. Login or Subscribe to read the rest of this story.