Understanding Illinois: Education in Illinois About to Change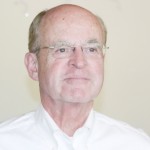 By Jim Nowlan
Outside Columnist
New Common Core State Standards and a revamped teacher evaluation process portend significant changes in Illinois education, for the better, I think.
I tried to learn more about the changes in a recent visit with Tessa Samuelsen, the Stark County (IL) Elementary School principal, in my home territory.
I know conservatives who are adamantly opposed to the Common Core as well as conservatives who are passionately supportive of the new standards. Login or Subscribe to read the rest of this story.