Understanding Illinois: Eliminate Pensions for Elected Officials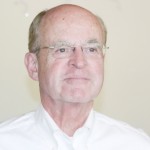 June 25, 2014
By Jim Nowlan
Outside Columnist
A recent Gallup poll found that a smaller percentage of Illinois residents have trust in their state government than in any other state.
Only 28 percent of Illinois residents evinced "a great deal" or "a fair amount" of trust in their state government. Rhode Island was next lowest at 40 percent and in several states such as North Dakota and Wyoming three quarters of responded had trust in their governments.
Gallup cited corruption in the state as a factor in this lack of trust.