Understanding Illinois: Eliminating Property Tax for Schools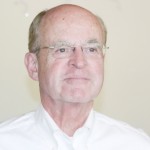 By Jim Nowlan
Outside Columnist
When it comes to school finance, Illinois is an embarrassment. We always rank 49th or 50th among the states on state funding for schools and in per pupil spending disparities among school districts.
I propose we totally eliminate the property tax for public schools and shift that amount of funding to state responsibility, which I believe we can do without pushing state taxes out of sight.
Illinois local governments raised $26 billion from the property tax in 2011; 59 percent of that amount went to public schools, or $15.4 billion. Our property taxes rank 10th in the nation in burden at $1,824 per capita in 2010.
In a typical state, about 45 percent of public school funding comes from each the state and local governments, with 10 percent from the federal government. In Illinois, less that 30 percent comes from state sources, with about 60 percent from local property taxes, which stay with each local school district. Login or Subscribe to read the rest of this story.