Understanding Illinois: Gladiators of Gridiron Seek Union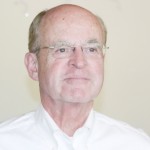 By Jim Nowlan
Outside Columnist
Northwestern University football players recently filed a petition with the National Labor Relations Board that seeks certification of the College Athletes Players Association as a union.
Players in elite football programs do deserve a larger share of the megabucks being generated solely because of their superb athleticism.
Programs such as Alabama, Texas and Ohio State each generate $100-150 million a year and pay their coaches $3-5 million each.
Players receive free tuition, a bounteous training table, and the distant hope of playing professional ball. Yet scholarships leave athletes without money for necessities, and only a small fraction of the athletes ever play professional ball, and then only for an average of two or three years. Login or Subscribe to read the rest of this story.