Understanding Illinois: Is There a Deer in Your Headlights?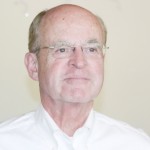 By Jim Nowlan
Outside Columnist
I was recently driving along on a rural state highway, minding my own business (as they say), when out of nowhere (as they say) darted a white tail deer that seemed intent on colliding with my car, which it did.
The damage wasn't much, though more than $1,500 to fix (heavy breathing on a car probably results in more than $1,500 to repair at the auto body shop). Login or Subscribe to read the rest of this story.