Understanding Illinois: Make No Little Plans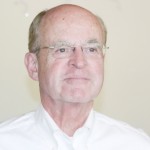 By Jim Nowlan
Outside Columnist
It is time to begin to turn things around in Illinois. I think some positive elements are coming into place. And I have the sketch of a plan to do so.
Plan is the operative word or, better, implementation of a plan is the operative phrase.
As I have said in this space before, Illinois doesn't do any planning, or big picture thinking, at the state level. We haven't done so for decades, all the while we have been slipping relative to the nation in economic terms.