Understanding Illinois: Parole–Eliminate Some, Focus Other Efforts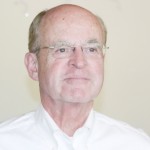 By Jim Nowlan
Outside Columnist
Should Illinois prison parolees be granted legal counsel in cases where their parole officers have recommended they be sent back to prison?
That is the nub of a case filed recently in federal court by a justice center at Northwestern University School of Law titled Morales v. Monreal (the chairman of the state Prisoner Review Board) that seeks to require legal counsel for those charged with violation of parole.
The bigger issue is that of how can we reduce the high numbers of men and women who end up back in prison. Login or Subscribe to read the rest of this story.