Understanding Illinois: The way we were, and are today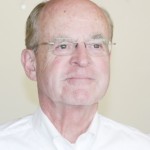 •October 11, 2017•
By Jim Nowlan
NP Guest Columnist
Garrison Keillor has a gift for recalling the softer, warmer, quirky side of growing up in small-town America after World War II. And he is on target, but only in part.
Here is what I recall from my childhood back then in Lake Wobegon Ill., a town of just 1,200.
Life was pretty good in my town for the expanding white middle class. Decent jobs were plentiful at nearby factories.
On hot summer evenings, sans AC of course, couples would sit on their front porch swings to catch a breeze and call out howdys to neighbors strolling by on the sidewalk, trying to do the same.
Saturdays just about every farm family came into our town's bustling main street. Wives would do their marketing at one of the four groceries. Login or Subscribe to read the rest of this story.