•December 13, 2017•
The Sullivan Education Association (SEA) and the Sullivan Board of Education came to a tentative contract agreement Wednesday, November 8.
The contract was ratified by the SEA November 16 and approved by the Board of Education in a special meeting held December 4.
The contract is a three-year agreement on salary which keeps the starting salary at $34,029 for 2018-2019 and increasing to $34,268 and $34,468 during the 2019-2020 and 2020-2021 school years.  Read More
•December 13, 2017•
By Madison Ulrich
For The News Progress
It is true that the holiday season brings with it a flurry of memories and a tradition of reminiscence. No doubt that everyone has their own favorite experiences and moments.
But what makes Christmas perfect? Maybe it's the gifts, the under-the-tree treasures, maybe it's the family we get to see after such a long time apart, or maybe it's just the excited energy in the air.
Maybe it's all three, but it's different for everyone.  Read More
•December 6, 2017•
Sullivan Police Chief Jim Waggoner looks at technology as a friend so it makes sense when he jumped at a free trial for officer body cameras.
"When I found out Axon had a free body cam program for one year, I applied immediately," Chief Waggoner said. "By September they had supplied every officer with a body camera plus the department with the software to handle the audio and video storage."
Axon, formerly the Taser company, is offering any police department that applies the chance to try out body cam technology free of charge for one year. At the end of the year the departments may purchase the complete system for an annual fee or just return the equipment with no charge.
"I like what new technology brings, and body cameras have helped us do better jobs as officers," Waggoner said, noting footage is also a good learning tool for officers as well as keeping an accurate record of what happens during a stop. Read More

•December 13, 2017•
By Ellen Ferrera
for the News Progress
The time is 1945 at war's end and a group of soldiers are bidding farewell to their beloved General Waverly. Two soldiers, Phil and Bob, return home and quickly become stars in radio and on Broadway. Their former mess sergeant invites them to view his sisters' act. Phil and Judy hit it off immediately; Bob and Betty do not.
Little Theatre tickets in Sullivan are flying out so fast that an extra performance has been scheduled for Friday, Dec. 15 at 2:00 p.m.  Sat. and Sun. performances are sold out except for single seats.  Call  217-728-7375.
With some subterfuge and finagling, they are all on a train bound to Vermont where the sisters are performing for the holidays at the Columbia Inn. Upon arrival, Bob and Phil learn that the inn is run somewhat poorly by their former commander General Waverly. With no snow many have cancelled reservations at the inn which is piling up debt. Even the general's request to rejoin the army has been denied. Read More
•December 6, 2017•
By Ellen Ferrera
for the News Progress
When the first settlers arrived in central Illinois, they were greeted by waves of tall prairie grass as far as the eye could see, vast herds of bison and native Indians.
The Kickapoo Indians were among the first settlers, and they were skilled hunters and farmers – the latter skill they taught to the first white settlers.
Today the prairie grass is gone, the nearly 60 million bison hunted close to extinction and the Indians driven out by the military by 1834. But the land-the land remains and has been handed down from generation to generation since about 1815 in Moultrie County.
In 1972 the Illinois Department of Agriculture (IDA) began setting up programs to honor these heritage farms and the contribution agriculture has made to the state.
Centennial farms are those that have been in the same family for 100 years. Sesquicentennial farms (150 years) are the second program, and in 2016 the Bi-Centennial program to honor 200- year- old farms in the same family was instituted. Read More

•November 29, 2017•
By Jason Brown
NP Sports
The Okaw Valley girls' basketball team avenged an earlier loss and defeated Central A&M to place third in the Pana Thanksgiving Tournament this past week. Then they knocked off Mount Pulaski Monday night.
In the Pana Thanksgiving Tournament, Paige Robinson broke her own tournament scoring record.
In five games, she totaled 107 points and was named to the all-tournament team.
To win third place, the Timberwolves knocked off Central A&M 45-35 after losing to the Raiders 44-33 the previous Saturday. Read More
•December 13, 2017•
By Jason Brown
NP Sports
Despite being bitten by the injury bug these past couple weeks, the Okaw Valley boys' basketball team won its third game in a row with wins over Sullivan and Tri-County.
The Timberwolves were working as a tight pack when pressuring Sullivan last Tuesday night.
OV's full-court and ¾-court pressure forced several Sullivan turnovers in the first half.
The Timberwolves were able to convert the turnovers into easy points.
OV jumped out to a 7-0 lead to start the game and extended that lead to 12-2 when Trey Yarnell hit a 3-pointer with just over two minutes left in the game.
Sullivan cut that lead to 12-9 to start the second quarter, but OV took a 19-11 halftime lead. Read More
•December 13, 2017•
By Jason Brown
NP Sports
The Arthur-Lovington/Atwood-Hammond girls' basketball team ended this past week with a 1-2 record, a win against Villa Grove and losses to Mattoon and Kansas/Shiloh/Oakland.
"We can't expect to step on the floor and think we will be able to compete," said ALAH coach Mac Condill. "We need to establish ourselves at tipoff or else we should continue to expect to start slowly."
Against Villa Grove Thursday, the Knights took a 2-point lead into the second quarter where they outscored Villa Grove 21-12.
The Blue Devils battled back in the third to outscore ALAH 16-9, but the Knights were able to hold off Villa Grove for a 54-51 win. Read More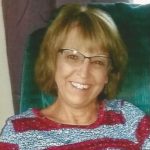 Connie Reedy
Constance A. "Connie" Reedy, 64, of Sullivan passed away at 12:45 a.m. Thursday, December 7, 2017 in St. Mary's Hospital in Decatur.
Funeral services were held at 10:30 a.m. Monday, December 11 in McMullin-Young Funeral Home in Sullivan. Burial will be in Keller Cemetery in Lovington at a later date. Read More
See Recent Obituaries that submitted after latest publish date

Amber Alert