•January 10, 2018•
A plan to ease elementary school overcrowding while increasing course options was proposed by Sullivan Unit 300 Supt. Ted Walk to the school board Monday.
Moving the fifth grade from the elementary school to the middle school building in the 2018-2019 school year should provide a permanent solution to a problem that has existed for several years.
"Every classroom in the elementary school is being used," Supt. Walk said. "There are times when occupational therapists and aides are working with students in storage closets."
Built in 1996 Sullivan Elementary School exceeds its capacity with 548 students and 29 teachers. Read More
•January 10, 2018•
Lovington village board met in December sticking by a dangerous dog decision and reporting on past due water bill appeal procedures.
Chastity Foster requested a hearing on the village decision requiring her dog to be muzzled and on a leash when outdoors. Lori Miller stated her concern about the dog being loose. After discussion among village board members, Doug Smith, Pam Anklam, Dennis Garmon and April Daily decided to stay with an earlier decision to require Foster's dog to be muzzed and leashed when outdoors. Read More
•January 10, 2018•
By Mike Brothers
A bond issue refinancing $492,300 of Sullivan Unit 300 debt should save district taxpayers $137,000 Supt. Ted Walk told school board members at the January 8 meeting.
Tim King of Kings Financial Consulting of Monticello explained the issue of $492,300 Taxable General Obligation Refunding School Bonds would pay down the district debt one year early for the $137,000 savings.
King noted since the district is purchasing the bonds from the education fund they will also earn interest on the payback.  Read More

Continued from our December 27, 2017 edition
•January 3, 2018•
May 31, 2017
Sullivan city is receiving a $445,980 block grant from the Illinois Department of Commerce and Economic Opportunity. The grants are designed to stabilize neighborhoods and provide affordable housing.
Susan Rauch, Joe Keller, Dave Cole, Bill Highland, Dan Fultz and Brad Pullen plant the first tree donated by Sullivan Rotary to the Habitat subdivision in Sullivan. Sullivan Rotary received a $1500 grant from District Rotary to help with the project.
Angie Ward was honored by a reception at First Christian Church in Sullivan. Ward, also a Prairie Winds participant, has been a member of the choir for 58 years.
Sullivan Township cemeteries records have been updated through the Gravediscover website. Judy Sumner and Alex Menke worked together to complete the Sullivan township project.
Members of the Sullivan High School band performed at Memorial Day services in Greenhill Cemetery with Post 68 American Legion Honor Guard leading the salute and veteran Paul Stone presenting the keynote address. Read More
•December 13, 2017•
By Ellen Ferrera
for the News Progress
The time is 1945 at war's end and a group of soldiers are bidding farewell to their beloved General Waverly. Two soldiers, Phil and Bob, return home and quickly become stars in radio and on Broadway. Their former mess sergeant invites them to view his sisters' act. Phil and Judy hit it off immediately; Bob and Betty do not.
Little Theatre tickets in Sullivan are flying out so fast that an extra performance has been scheduled for Friday, Dec. 15 at 2:00 p.m.  Sat. and Sun. performances are sold out except for single seats.  Call  217-728-7375.
With some subterfuge and finagling, they are all on a train bound to Vermont where the sisters are performing for the holidays at the Columbia Inn. Upon arrival, Bob and Phil learn that the inn is run somewhat poorly by their former commander General Waverly. With no snow many have cancelled reservations at the inn which is piling up debt. Even the general's request to rejoin the army has been denied. Read More

•January 3, 2018•
By Jason Brown
NP Sports
The Arthur-Lovington/Atwood-Hammond girls' basketball team placed second in the Knights Classic Holiday Tournament this past week, and senior Knight Hannah Wallen scored her 1,000th career point against Cumberland Friday.
During the Knights Classic Holiday Tournament, ALAH defeated Cumberland and Chrisman to reach the championship game against Decatur St. Teresa.
In the championship game, though, the Knights lost to the Bulldogs 65-61.
St. Teresa jumped out to a 13-7 first-quarter lead and took a 32-23 lead at the half.
The Knights outscored the Bulldogs 19-13 in the third quarter cutting the lead to three points, 45-42.
St. Teresa held on in the fourth for the eventful 65-61 win.
Hannah Wallen tallied a team-high 16 points (including three 3-pointers), five rebounds and seven assists, to go with five rebounds. Read More
•January 10, 2018•
By Jason Brown
NP Sports
The Arthur-Lovington-Atwood-Hammond boys' basketball team rolled Oblong on the road Friday night.
In a back-and-forth game, each team traded 1-point quarter leads in the first half.
ALAH led by one after the first quarter, and Oblong led by one at half, 21-20. Read More
•January 10, 2018•
By Jason Brown
NP Sports
Sullivan girls' basketball team knocked off Neoga in a non-conference game at home Saturday.
The Redskins took advantage of a 16-1 run to start the game and did not look back.
Sullivan enjoyed a 29-10 halftime lead and added in the third and fourth quarters for the eventual 51-25 victory.
"We have found a way to finally play together and distribute the ball," Sullivan coach Sheri McCain said. "The girls played pressure defense and caused quite a few turnovers. We got the ball up the floor and looked to attack the basket." Read More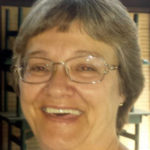 Marsha Keeling
Marsha Lynn Keeling, 60, of Tuscola, formerly of Arthur, died at 12:51 a.m. Wednesday, January 3, 2018 in Carle Hospital in Urbana.
Funeral services were held at 1  p.m. Sunday, January 7 in Shrader Funeral Home in Arthur with the Rev. James Dona officiating. Burial followed in Windsor Cemetery.   Read More
See Recent Obituaries that submitted after latest publish date

Amber Alert